Hua Tuo
(c. 140–208), courtesy name Yuanhua, was an ancient Chinese physician who lived in the late Eastern Han Dynasty. Hua Tuo, Dong Feng and Zhang Zhongjing are called "Three Divine Doctors" in Jianan Era.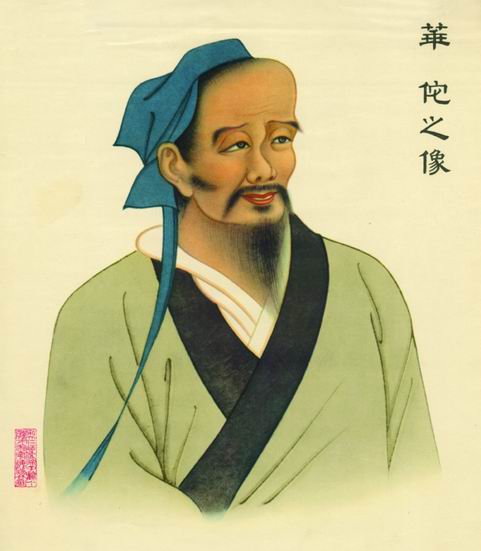 Hua Tuo
is the first person in China to use anaesthesia during surgery. He used a general anaesthetic combining wine with a herbal concoction called máfèisàn ( "cannabis boil powder"). So he is the founder of TCM surgery. Besides being respected for expertise in surgery and anaesthesia, Hua Tuo was famous for his abilities in acupuncture, moxibustion, herbal medicine, and medical Daoyin exercises. He developed the Wuqinxi ( "Exercise of the Five Animals") from studying movements of the tiger, deer, bear, ape, and crane.
Hua Tuo
is considered a shenyi ("divine doctor") and is worshipped as a medicinal god or immortal in Daoist temples. "Hua Tuo zaishi" ("Hua Tuo reincarnated") is a term of respect for a highly skilled doctor in China.
Admin




Posts

: 951


Join date

: 2010-08-01





Similar topics
---
Permissions in this forum:
You
cannot
reply to topics in this forum